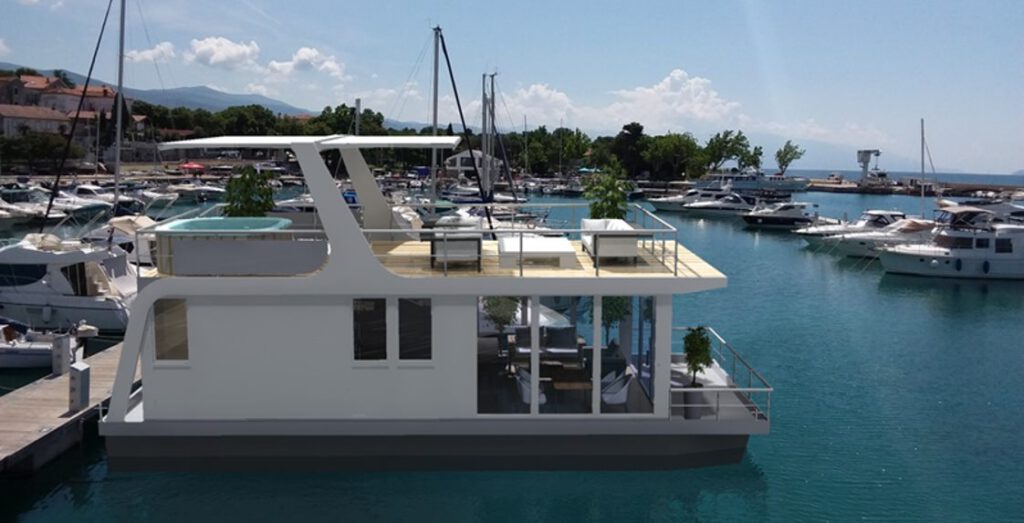 A FloatingHouse is a floating home on the water. It offers a unique opportunity to leave everyday life behind and enjoy nature and the water.
Unlike a traditional house, a houseboat is mobile and can be anchored in different places in the water.
A FloatingHouse is not only a place to live, but also to work and relax.
With a roof terrace or sundeck with jacuzzi, it offers stunning views of the water and nature. A houseboat is therefore not only suitable as a permanent living area, but also as a weekend home or holiday home.